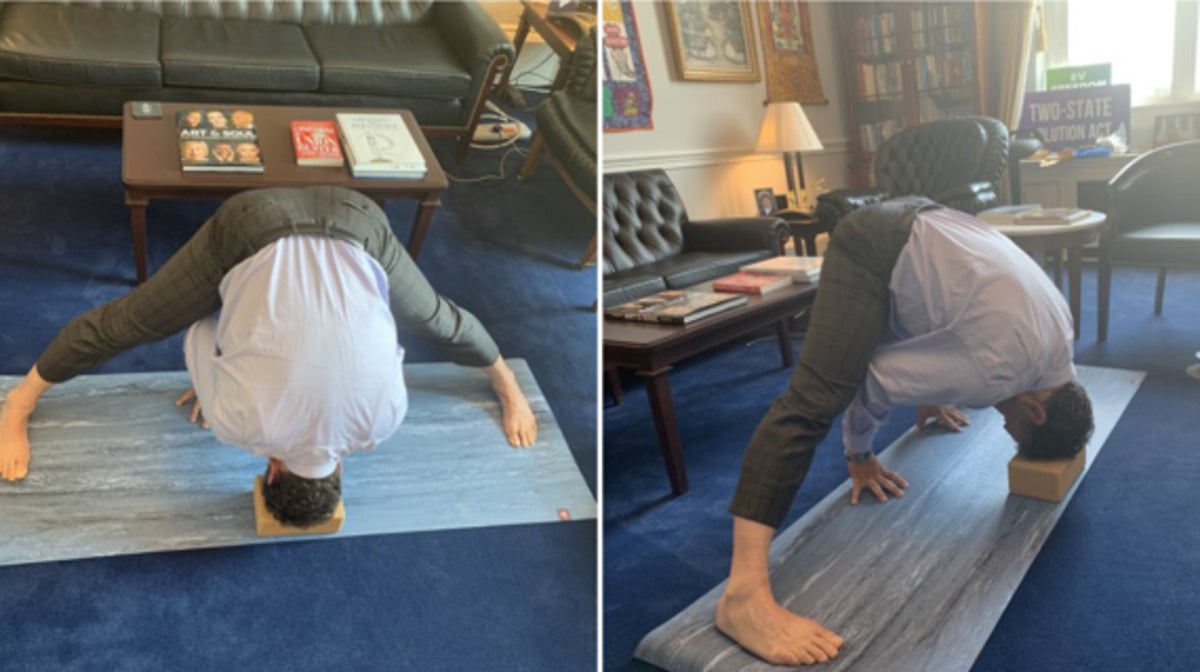 A Democratic congressman has come under fire for his deaf reaction to the overturning of Roe v. Wade while posting pictures of himself doing yoga in his office.
Andy Levine of Michigan posted two photos of him stretching out on a mat in his office on Capitol Hill, along with the hashtag #AsanasWithAndy.
In the now-deleted post, he wrote that with "deeply conflicting feelings, outrage at horrific Supreme Court decisions (with more to come) mixed with gratitude for having just been able to help pass the first meaningful gun reform in three decades, I'm turning inward, on least for a moment."
Mr. Levine then tweeted an alternate statement, which does not contain any yoga images.
"In moments of immense difficulty," he wrote, "we must work together to protect abortion providers and patients."
"We have overcome difficult moments by working in unison to protect our collective freedoms, and women, transgender and non-binary people cannot fight for their reproductive rights alone."
Levin's fatal blunder was among a string of Democratic blunders on Friday.
This came in the wake of a backlash to House Speaker Nancy Pelosi reading a poem in response to the decision of the oath of justices in the Supreme Court.
Then a group of Democratic lawmakers received criticism for her singing God bless America To celebrate the passage of the gun law as protests took place outside the Supreme Court.