Kyiv targeted by at least four missiles as other Ukrainian cities come under Russian attack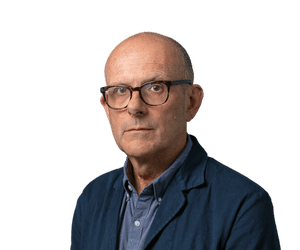 Peter Beaumont
The Ukrainian capital was targeted by at least four missiles on Monday morning, the first strikes in several months, as other Ukrainian cities also came under Russian attack in the wake of Saturday's huge explosion that hit a key Russian built bridge in the Crimea.
Guardian reporters in Kyiv heard several missiles pass over head with at least one striking, while a fourth detonation could be heard a little later.
Ukrainians had been bracing for a harsh Russian reprisal after the blast that brought down part of the Kerch bridge linking the occupied Crimean peninsula to the Russian mainland early on Saturday.
Among the targets hit overnight were the city of Zaporizhzhia which was hit for the third night in a row and the port city of Mykolaiv.
The strikes follow reports of an uptick in activity by Russian strategic bombers with some of the missiles fired from the area of the Caspian sea.
Key events
Reuters reports Poland's border guard has said that the electricity has failed on Ukraine's side of border crossing at Medyka and Korczowa, but that the crossings are working normally. The crossings border Ukraine's Lviv region, where there are reported power outages after Russian strikes on critical infrastructure earlier this morning.
In more diplomatic developments across Europe as a result of this morning's attacks in Ukraine, Belgian prime minister Alexander De Croo said the bombardment of Ukraine's capital Kyiv and of civilian targets in other Ukrainian cities on Monday was "a reprehensible act by Russia".
"It is an unaccepted escalation," Reuters report he said on Twitter, adding that the attacks would strengthen Belgium's resolve to support Ukraine.
There was also a diplomatic read-out from France over Volodymyr Zelenskiy's call with Emmanuel Macron. Macron reaffirmed his full support for Ukraine in the call, and expressed France's commitment to step up help, including military equipment, the Elysee said.
A spokesperson for the German government said that Chancellor Olaf Scholz had also reassured Zelenskiy of support in a call, and commented that the partial mobilisation of Russia had been a mistake, while strongly condemning today's attacks.
In the UK, security minister Tom Tugendhat branded the strikes on Ukrainian cities "war crimes" while foreign secretary James Cleverly said they were "unacceptable".
"Russia's firing of missiles into civilian areas of Ukraine is unacceptable," the foreign secretary said. "This is a demonstration of weakness by Putin, not strength."
Russian rockets hit Kyiv and other Ukrainian cities on Monday morning, in the first time the capital has been targeted since June. Footage shared widely on social media showed rockets raining down on the Ukrainian capital, causing smoke to rise above the city and leaving debris and craters. Early reports by local police suggested at least five people had been killed and 12 injured, with the toll expected to rise. Here is our video report.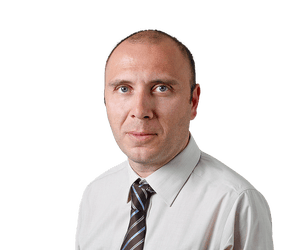 Dan Sabbagh
Dan Sabbagh, the Guardian's defence and security editor, offers this analysis of today's developments:
Russia's wave of missile strikes aimed at Kyiv and other major cities at the time of the morning rush hour marks a depressing response to the bombing of the Kerch strait bridge to Crimea.
It is civilians that will be overwhelmingly targeted by the Russian missile and drone strikes, some of which it has been reported came from Belarus, and some which appear to have crossed Moldovan airspace from the Black Sea. It represents the first strikes on the capital since the end of June, and the number of casualties – already estimated at eight dead – will almost certainly rise grimly during the day. Power supplies in Lviv and Kharkiv have also been affected by the attacks.
On Sunday, Russia's president, Vladimir Putin, described the attack on the Crimean bridge as an "act of terror". It appears his response – and the cynical decision to target Kyiv is a political, not a military response – is clearly not in kind: the wilful or reckless targeting of civilians and civilian infrastructure is a war crime. But for all the chaos on Monday, and the terror it has brought to the people of Kyiv and elsewhere, the question will be whether it will endure.
Early in September, Kharkiv was targeted by a wave of missile attacks following Ukraine's battlefield success near the country's second city, with power and water supplies temporarily knocked out. But the intensity of the attacks subsequently subsided, and they had no major impact on the battlefield, where Russia continues to lose ground in the northern sector of the front, losing the city of Lyman in the last few days.
It is not obvious that Russia can maintain an intensification of the missile attacks for an extended period, given how much ammunition it has used in the war so far, and how much political condemnation such attacks will attract.
The military reality is that Russian missile strikes will do nothing to change the balance of power on the ground in the fighting, and whatever fear they provoke they will not impact Ukraine's desire to resist.
As it stands, Ukraine is also gaining ground on the way to Kherson in the south as well as in the northern Donbas. The Kremlin knows its current position is weak – so no wonder, then, it appears the conflict is escalating elsewhere with Belarus, under Kremlin pressure, agreeing to a joint troop deployment which may mean that Minsk is about to join the war.
Denmark's Baltic Sea island of Bornholm, located near the presumed sabotage attack on Nord Stream's gas pipelines, on Monday suffered an unexplained power outage, electricity operator Energinet said.
The company said it believed the problem was linked to an underwater electricity cable linking the island's 40,000 residents to the European continent, but the exact cause of the outage was not yet known.
"There is a supply problem and Bornholm has been without electricity since 7.50am (0550 GMT)," an Energinet spokesperson told Agence France-Presse.
"We think it could originate from the cable but it could also very well be elsewhere in the system," they said.
Electricity was expected to return around midday thanks to local production on the island.
The attacks on Ukrainian cities this morning have sparked an urgent round of public diplomatic developments.
Ukraine's President Volodymyr Zelenskiy has said that he has agreed with the German chancellor, Olaf Scholz, on the need for an urgent meeting of the G7 countries. Zelenskiy says that he also spoke with the French president, Emmanuel Macron, saying: "We discussed the strengthening of our air defence, the need for a tough European and international reaction, as well as increased pressure on the Russian Federation. France stands with Ukraine."
Ruslan Stefanchuk, the speaker of Ukraine's parliament, has called on his equivalents in G7 nations, including US democratic party House speaker, Nancy Pelosi, to designate Russia as a terrorist state.
Ukraine's foreign minister Dmytro Kuleba has said he has spoken to Turkey's equivalent, Mevlüt Çavuşoğlu. Kuleba tweeted that the latter had "strongly condemned Russian strikes and affirmed that Turkey will continue its support for Ukraine". Turkey had been instrumental in brokering the grain export deal between Ukraine and Russia that freed blockaded ports, but has also objected to to Sweden and Finland joining Nato.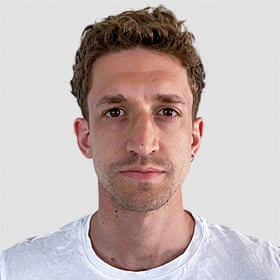 Pjotr Sauer
The wave of strikes targeting cities across Ukraine comes two days after Russia appointed a notorious general as its first overall commander for the war in Ukraine.
Gen Sergei Surovikin is a veteran commander and air force general who led the Russian military campaign in Syria in 2017, where he was accused of overseeing a brutal bombardment that destroyed much of the city of Aleppo in Syria.
In the army, his colleagues reportedly gave Surovikin the nickname "General Armageddon" for his hardline and unorthodox approach to waging war.
"I am not surprised to see what is happening this morning in Kyiv. Surovikin is absolutely ruthless with little disregard for human life," a former defence ministry official who has worked with him told the Guardian.
"I am afraid his hands will be completely covered in Ukrainian blood."
Surovikin's main goal in Ukraine, experts say, will be to solve the structural problems plaguing the Russian military.
Gleb Irisov, a former air force lieutenant who worked with Surovikin up to 2020, said that the new general was one of the few people in the army who "knew how to oversee and streamline different army branches".
"He is very cruel but also a competent commander," Irisov said.
"But he won't be able to solve all the problems. Russia is short on weapons and manpower," he added.
According to Irisov, Surovikin maintains a good working relationship with the Wagner group, a Kremlin-linked private military company that has been fighting in Ukraine.
Among Russians who welcomed the appointment of Surovikin were Yevgeny Prigozhin, the founder of the Wagner group, and the Chechen strongman Ramzan Kadyrov. Both men previously voiced rare criticism of the country's military leadership, leading to unprecedented tensions within the Russian elite.
"Now, I am 100% satisfied with the operation," Kadyrov wrote on his Telegram channel on Monday morning to describe the shelling of Kyiv where at least five civilians were killed.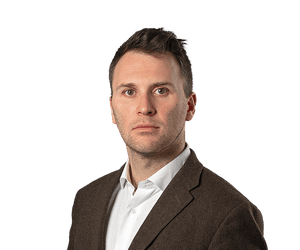 Andrew Roth
The Guardian's Moscow correspondent Andrew Roth has this quick analysis of that decision by Belarus and Russia to deploy a joint military task force. He writes on Twitter:
A potentially significant development after rumours that Belarus was going to directly join the war. But it also may mean that we're to see Russia stage far more troops on Belarusian territory or establish a more permanent presence.
Putin earlier pledged to send Belarus the Iskander-M missile systems that would have a range of 500 miles, putting more European cities in range of a potential strike.
Lukashenko: Belarus and Russia will deploy a joint military task force
Belarusian leader, Alexander Lukashenko, said Belarus and Russia would deploy a joint military task force on the country's western borders in response to what he called an aggravation of tension, the state-run Belta news agency reported.
Reuters reports the agency quotes Lukashenko as saying the two countries would deploy a regional military group, and had started pulling forces together two days ago, apparently after the explosion on Russia's bridge to Crimea.
The Russian state-owned RIA Novosti agency reports Lukashenko as saying: "This is all according to our documents. If the threat level reaches the current level, as it is now, we begin to use the union state grouping."
Ukraine PM: 11 infrastructure facilities in eight regions and Kyiv damaged by Russian strikes
Ukraine's prime minister, Denys Shmyhal, said 11 infrastructure facilities in eight regions and in the capital, Kyiv, had been damaged in Russian strikes so far on Monday morning.
"As of 11am (0800 GMT), 11 important infrastructure facilities in eight regions and the city of Kyiv were damaged," Reuters reports Shmyhal said on the Telegram messaging app.
"Now some areas are cut off. It is necessary to be prepared for temporary interruptions of light, water supply and communication."
Moldova summons Russian ambassador over missiles crossing its airspace
Moldova's foreign minister Nicu Popescu has written on Twitter that he has summoned Russia's ambassador to explain why missiles launched from the Black Sea into Ukraine crossed Moldova's airspace.
This image shows smoke rising over Lviv, which is reportedly suffering from electricity and water cuts after Russian attacks hit key infrastructure.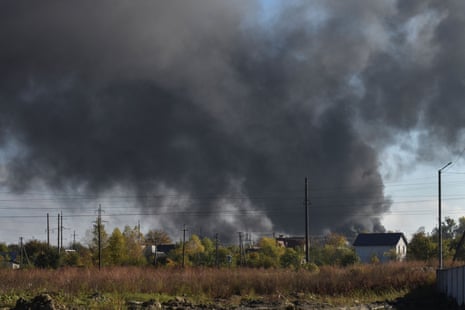 Peter Beaumont and Artem Mazhulin are in Kyiv for the Guardian at the moment, and they have described the people there as "calm if very angry" this morning in reaction to a wave of attacks that has left at least five people dead in the centre of Ukraine's capital.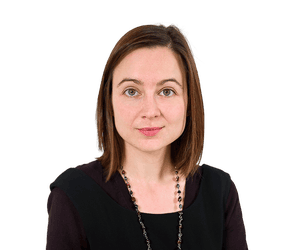 Jennifer Rankin
Latvia's prime minister, Krišjānis Kariņš, has called on EU leaders to stop all tourist visas for Russians, reigniting the debate about further tightening sanctions against Vladimir Putin's Russia.
Speaking to the Guardian, Kariņš rejected the idea that allowing Russians seeking to evade the draft to enter the EU would be a way to weaken the Kremlin's armed forces. He said it was understandable that many men would not wish "to go and fight and likely die in Ukraine" and this could trigger a "potential huge immigration wave coming from Russia", but contended that posed a security risk to Europe. "I think the political dissenters have mostly already left. Then there will be economic opportunists, many, many other reasons and people with unknown loyalties."
Latvia, along with Poland, its two Baltic neighbours and Finland, has closed to Russian tourists and has been urging the rest of the EU to do the same – so far without success.
Read more of Jennifer Rankin's report from Prague: Latvian PM calls on EU to end all tourist visas for Russians