Taking questions from journalists after delivering his statement on the strikes (see 4.11pm), Mick Lynch, the RMT general secretary, said he thought that a wave of industrial action was coming and that Labour should be in harmony with it and find a way to "ride that wave of resistance".
Grant Shapps, the transport secretary, told BBC News that there had to be reform in the rail industry. There were "Spanish practices" that had to change, he said. He said only the management and the unions could agree on those.
Asked when the government would intervene, he said calls for that were a "stunt" staged by Labour and the trade unions. The unions funded Labour, he said.
And he said in the past Mick Lynch, the RMT general secretary, said he would never negotiate with a Tory government.
Downing Street has said it is "deeply disappointing" that the strikes are going ahead. At the afternoon lobby briefing, the PM's spokeperson said:
This is deeply disappointing, that these disruptive, these self-defeating strikes will take place this week. Striking does nothing to address the long-standing issues that we need to sort to make sure our railway, that the public use and treasure, is fit for the long term.
RMT leader blames 'transport austerity' as he explains why union has 'no choice' but to strike
In his statement outside the RMT HQ Mick Lynch, the union's general secretary, said the union had "tremendous support" from the public.
He said that, contrary to claims from Grant Shapps, the transport secretary, the union had never walked out of talks. It had maintained "cordial relations" with employers.
But what we've got come to understand is that the dead hand of this Tory government is all over this dispute. And the fingerprints of Grant Schapps and the DNA of Rishi Sunak are all over the problems on the railway, and indeed the problems in this society.

And until they allow these employers to negotiate freely, I can't see that we're going to get a settlement to the issues that are in front of us.
He said Network Rail and the train operating companies had now both submitted offers. The RMT had rejected both – the Network Rail one on Friday, and the one from the TOCs this afternoon.
So the strike would go ahead, he said.
The source of the problem was the government's decision to slash rail funding by £4bn. The government had cut £2bn from the national railway, and £2bn from Transport for London. That was forcing the industry to implement "transport austerity", he said.
Proposed pay rises were "massively under" the rates of inflation, he said.
And he said the companies wanted to cut thousands of jobs, and had failed to give any guarantee against compulsory redandancies.
As a result of the need for transport austerity, the employers had also attacked the railway and TfL pension schemes, he said. Staff would have to work longer for reduced benefits.
And safety inspections on infrastructure were being cut by up to 50%, he said. That was the equivalent of the jobs of 3,000 track workers, he said. "Their jobs are for the chop," he said.
Lynch also said a form of "fire and rehire" was being used. Existing salaries were being cut, and staff were being asked to work longer hours. He went on:
These attacks mean that no trade union in this country could accept that agenda. And in fact, in many ways, it's similar to what P&O have put before us; either you take diluted terms or you leave the industry.

They even want to go so far as to restart the dispute on the role and responsibility of [guards on trains]. And they're going to put massive cuts to the catering services on our railway. So we're going backwards, many years in fact, to the cuts agenda that we've had under Thatcher and under British Rail when that was seriously underfunded over decades.

They're going further and have told us, today and last week, that they intend to close every single ticket office in Britain, regardless of the accessibility needs of the public and the diversity of the passengers that use the railway system.

They're cutting real pay for our members and their spending power through what are now lengthy pay and pay freezes, for nearly three years for many of our members. Snd the offers that we have are way below the retail price index, which is the relevant measure of inflation for us.
Lynch said the RMT had "no choice" given what was being proposed.
He urged RMT members to "stand firm" and support the action.
This was part of a more general campaign for properly funded public services, he said.
The union was still available for talks, before, during and after the action, he said.
But he said the dispute would only be resolved if Shapps allowed the companies to negotiate, and reach a "reasonable agreement".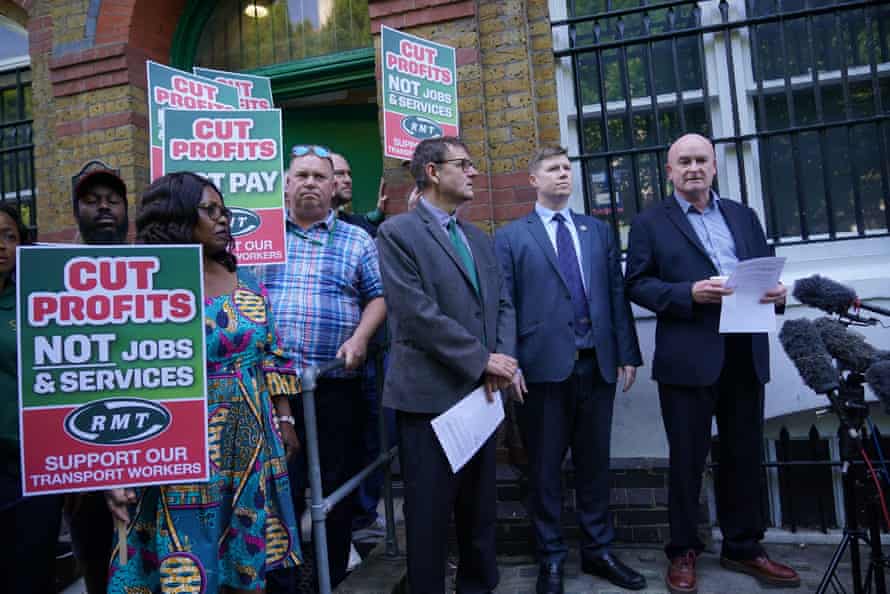 RMT leader Mick Lynch says Tory government has 'actively prevented settlement to dispute'
Mick Lynch, the RMT general secretary, is making a statement about the rail strikes. He said:
The RMT national executive committee has now found both sets of proposals [from Network Rail and from the train operating companies] to be unacceptable and it is now confirmed that the strike action scheduled this week will go ahead.

It is clear that the Tory government, after slashing £4bn of funding from National Rail and Transport for London, has now actively prevented a settlement to this dispute.

The rail companies have now proposed pay rates that are massively under the relevant rates of inflation, coming on top of the pay freezes of the past few years.

At the behest of the government, companies are also seeking to implement thousands of job cuts and have failed to give any guarantee against compulsory redundancies.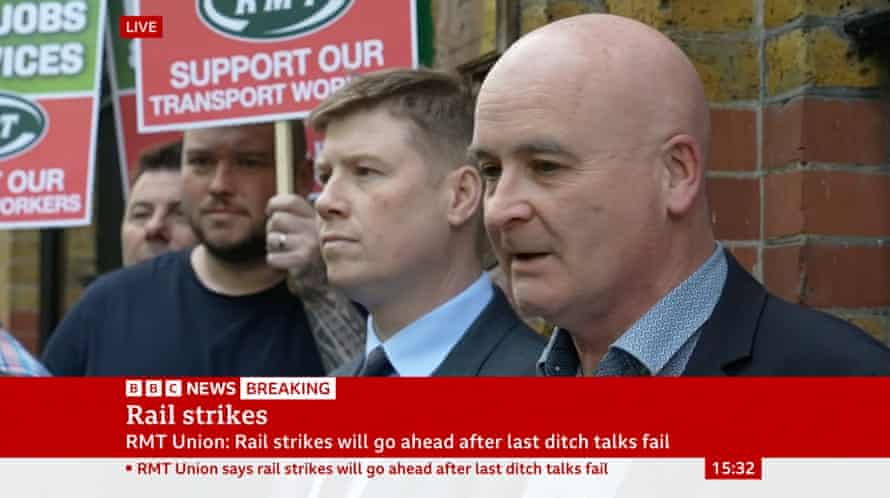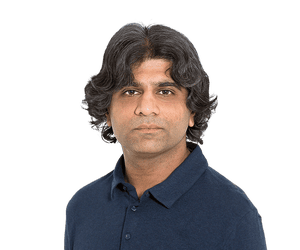 Jason Rodrigues
Tomorrow's proposed strike is being reported as the biggest walkout by rail workers since 1989. Here's how the Guardian's front page looked on 21 June 1989, on the first of a series of official one-day strikes by the National Union of Railwaymen. The dispute ended six weeks later with a victory for Jimmy Knapp, leader of the NUR, who got his members an 8.8% pay rise – 1.8% more than was offered by management.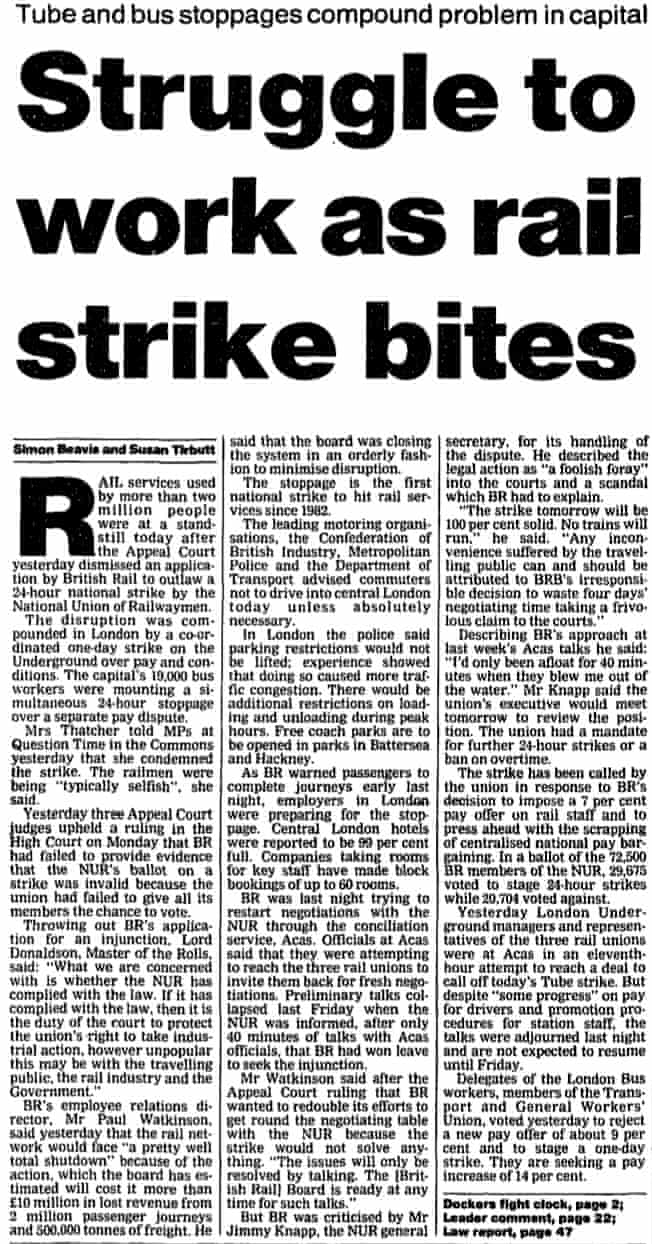 The Labour MP Clive Lewis has posted this on Twitter, setting out his reply to a question from the Daily Telegraph about a donation his office received from the RMT rail union.
Rail strike to go ahead after last-minute talks fail to resolve dispute, RMT union says
The rail strikes are to go ahead after last-ditch talks failed to resolve a dispute over pay, jobs and conditions, the RMT union has said.
Passengers will be 'outraged' if government closes all rail ticket offices in England, TSSA union says
Manuel Cortes, general secretary of the TSSA transport union, has written an open letter to Grant Shapps, the transport secretary, about reports that the government wants to close or repurpose all rail ticket offices at stations in England. He said:
It's vital that our union is able to discuss these troubling plans with you, so they can be properly evaluated and scrutinised given the extreme position you seem to be taking. It's also important that you are upfront and come clean with the British public, millions of whom place great value on booking offices being open and fully staffed …

As I have stressed to you before, closing ticket offices and moving to online-only sales would badly impact millions of elderly, disabled and disadvantaged people who are unable, or far less able, to use online services, yet still need to access public transport …

Let me be clear, closing ticket offices across the country would be a grave misstep, undermining the whole notion of a people's railway, because people need ticket offices and ticket office staff. These proposed closures are in no-one's interest and make a mockery of your so called Great British Railways reforms.

Our members know passengers will be outraged if you were to go ahead with these plans. With trust at rock bottom between rail workers and bosses, what you are doing, in effect, is further entrenching our dispute with you which is not only about jobs, pay and conditions but the future wellbeing of our rail network.
The Department for Transport has said that, although no final decisions have been taken, there has been a significant decline in ticket office use in recent years.
A report in the Sunday Times yesterday said the rail industry had "drawn up a confidential strategy to phase out paper tickets and close or 'repurpose' 980 ticket offices in England, starting in September". It said:
The switch to online ticket sales will worry those who struggle with digital services or do not have smartphones. While many people already download train tickets to their phones, some older people are used to paper ones and will not welcome the switch to online-only.
In his recent speech on housing, which touched on this topic, Boris Johnson said some ticket offices "barely sell a ticket a week" and that staff and passengers would benefit from a more cost-effective means of selling tickets.
In the Commons Kevin Foster, the minister responsible for the Passport Office, told MPs that in March, April and May it processed 3m passport application. He said 98.5% of applications from the UK were processed within the target of up to 10 weeks, he said.
Regulations for buy now, pay later credit agreements are being toughened, the Treasury has announced today. It says:
Lenders will be required to carry out affordability checks, ensuring loans are affordable for consumers, and [the government] will amend financial promotion rules to ensure buy now, pay later advertisements are fair, clear, and not misleading. Lenders offering the product will need to be approved by the Financial Conduct Authority (FCA), and borrowers will also be able to take a complaint to the Financial Ombudsman Service (FOS).
This is from Dominic Ponsford, editor-in-chief of the Press Gazette, on the Times' decision to pull its story about Boris Johnson proposing to give Carrie, now his wife, a job in the Foreign Office in 2018. (See 1.13pm.)
James Cartlidge, a justice minister, has described the decision of criminal barristers to vote for strike action (see 11.41am) as "disappointing". He said:
The 15% pay increase we consulted on would mean a typical criminal barrister earning around £7,000 extra per year and only last week I confirmed we are moving as quickly as possible to introduce fee rises by the end of September.

We encourage the Criminal Bar Association to work with us, rather than escalate to unnecessary strike action, as it will only serve to harm victims as they are forced to wait longer for justice.
Five British nationals who were being held by the Taliban in Afghanistan have been released from detention, PA Media reports. The Foreign Office issued an apology on behalf of the families of the five for "any breach of Afghan culture, customs and laws" and said it was a "mistake" for them to have gone to the country against official travel advice. Liz Truss, the foreign secretary, said she was pleased the five had been released and would soon be reunited with their families.
Rail strike will make travel 'extremely difficult' for commuters, No 10 says
And here are some more lines from what was an unusually long Downing Street lobby briefing.
No 10 accepted that the rail strike would make life "extremely difficult" for commuters this week. The PM's spokesperson said:
For those that have no choice but to come in it will be extremely difficult tomorrow and I think the public will understandably want to know why they are being put in this position.

We believe we are seeking to offer a fair and reasonable pay rise and modernise the railway services for the long term, and we need to get rid of some of these outdated rules and procedures, some of which have not been updated for decades and which don't serve the public.
The spokesperson said it would not be "helpful" for the government to insert itself into the talks with rail unions "at this stage". He said:
Talks are continuing today but the government won't be taking part in them. You've heard from train operators themselves who have said that it isn't the government's place to be at the table and it wouldn't be helpful to the ongoing discussions to insert the government into the negotiating process at this stage.
The spokesperson refused to restate No 10's criticism of the governor of the Bank of England, from February, over his suggestion that workers should not ask for big pay rises. Andrew Bailey was effectively reprimanded by Downing Street when he said this earlier in the year, but this morning Simon Clarke, chief secretary to the Treasury, delivered what was effectively the same message. (See 9.21am.) Asked if No 10 still thought what Bailey said was wrong, the spokesperson replied:
The government wants a high wage, high growth economy and, as I said at the time, it's not down to governments to dictate to private companies what wages they set. Everyone has different circumstances, so a top-down approach is not our position.

But, clearly, the government is taking heed of the economic situation in which we find ourselves and we expect private-sector companies will do so as well.
The spokesperson said the government had not yet taken a final decision over whether to retain tariffs on Chinese steel imports (the issue that prompted Lord Geidt's resignation as No 10's ethics adviser last week).
The spokesperson admitted that Geidt "may not be that well known publicly". He was responding to questions about whether No 10 agreed with Nadine Dorries, the culture secretary, that voters did not care who replaced him. On an LBC phone-in Dorries said:
You call him Lord Geidt. I think the rest of the country had never even heard his name before and used to call him Lord Geddit. I don't think they give a fig who replaces him or even who he was, or what he did.
No 10 unable to explain initial reluctance to deny story saying Johnson wanted to give Carrie top FCO job as affair started
At the Downing Street lobby briefing the prime minister's spokesperson denied a claim that Boris Johnson wanted to appoint Carrie Symonds – now his wife, but at the time his partner – to a government job in 2020. The denial came during a set of curious exchanges about a story saying that he wanted to make her his chief of staff when he was foreign secretary that was published, and then mysteriously dropped, by the Times on Friday night.
The Times story prompted Dominic Cummings, the PM's former chief adviser, to post this on Twitter yesterday. Cummings seems to have a particular vendetta against Carrie Johnson, whom he holds partly responsible for forcing him out of No 10 in 2020 and he has repeatedly argued that Johnson is not fit to be PM. But many of the allegations he has made, since his resignation, about misconduct within Downing Street have turned out to be well founded.
Asked about the claim that Johnson wanted to give his partner a job in 2020, the spokesperson replied:
My understanding is that that claim is also untrue. These claims have been reported before and denied before.
But the spokesperson was more circumspect when asked about the claim in the Times story that Johnson wanted to make Carrie his chief of staff at the Foreign Office in 2018, when their relationship was still secret and he was married. The spokesperson declined to give a direct denial, saying: "As a function of my role, I don't comment on what the prime minister did before he was prime minister." But he did point out that the story had been denied by Carrie Johnson, and by political aides in No 10.
Not everyone has found these denials convincing. Here is an extract from the story by my colleagues Rowena Mason and Jim Waterson.
The story [in the Times] expanded on claims in a biography of Carrie Johnson by the Tory donor and peer Lord Ashcroft that Johnson had tried to appoint her to a £100,000-a-year government job when he was foreign secretary in 2018.

It said the idea had fallen apart when his closest advisers learned of the idea to hire the Tory press chief, then known as Carrie Symonds, whom he later married. Johnson was then still married to Marina Wheeler, a barrister.

A source with knowledge of the situation told the Guardian this account was correct.

However, a spokesperson for Carrie Johnson was categoric. "These claims are totally untrue," she said.
At the lobby briefing the PM's spokesperson denied that Johnson spoke to Tony Gallagher, the Times deputy editor who was in charge of the paper on Friday, to get the story dropped. But the spokesperson did not deny that someone else from No 10 may have called to get the story pulled after the first edition. "I don't know exactly who spoke [to whom], but as you all know, when claims are put to us, we regularly spoke to those journalists involved," the spokesperson told the lobby.
The Times story was written by Simon Walters, a veteran political correspondent who until recently was assistant editor at the Daily Mail. He told the New European that he stood by his story 100% and that, although he approached No 10 and Carrie Johnson's office before the story was published, neither of them offered an on-the-record denial.
Asked why No 10 did not tell Walters on the record that his story was not true before it was published, the PM's spokesperson was unable to give a clear explanation. He just said:
I think statements have been issued by Mrs Johnson and my No 10 colleagues over the weekend.
Johnson has had operation under general anaesthetic on his sinuses, No 10 says
Boris Johnson had an operation under general anaesthetic on his sinuses this morning, Downing Street has revealed. The operation went well, Johnson is back at home recovering, but it has emerged that Dominic Raab, the deputy prime minister, has been on standby today to deputise for him – in the event of No 10 having to deal with an emergency.
The disclosure came at this morning's lobby briefing, where the prime minister's spokesperson said that Johnson had a "very minor, routine operation" at an NHS hospital in London that had been "scheduled for a while". He went into hospital at 6am, and was back at No 10 soon after 10am, the spokesperson said. He said Johnson was now at home resting.
The spokesperson would not give further details of Johnson's medical condition, or say how long he had been waiting for an operation.
Asked who was in charge of the UK's "nuclear button" while the PM was under general anaesthetic, the spokesperson said the deputy prime minister, Dominic Raab, was aware of the PM's operation, as was the cabinet secretary, Simon Case.
It is understood that, under standard No 10 procedure, if the PM has to undergo an operation under general anaesthetic, for the next 24 hours any "significant decisions" can be referred to the deputy prime minister. But it is not expected that this will need to happen in this case.
Johnson is still expected to chair cabinet tomorrow, and he is due to travel to the Commonwealth summit in Rwanda later this week.
When William Hague was Conservative leader when he underwent surgery for sinusitis. Ed Miliband also had surgery on his nose when he was leader of the opposition.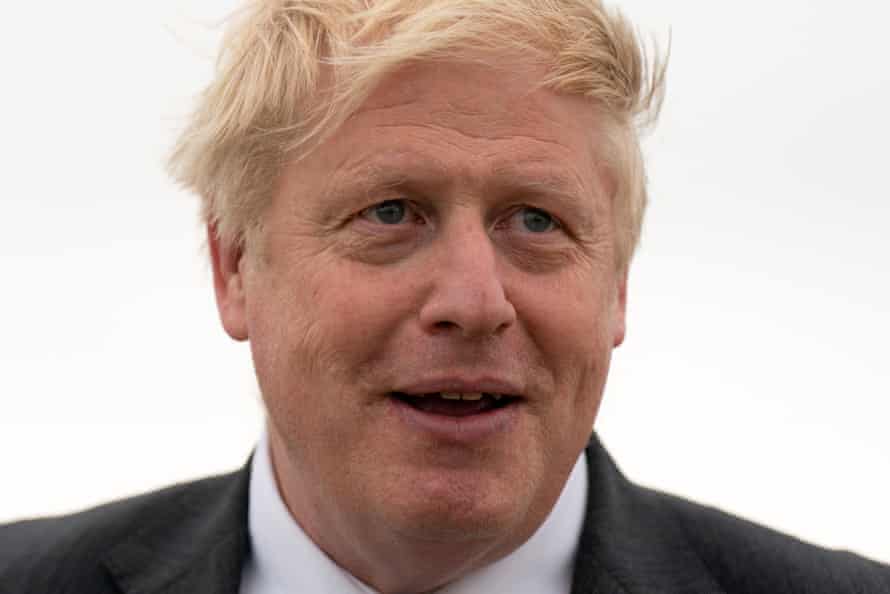 There will be an urgent question on Ukraine at 3.30pm in the Commons, followed by a statement from Grant Shapps, the transport secretary, on the rail strike at around 4.15pm.