As American technical swimmer Anita Alvarez performed her singles freestyle routine Wednesday in competition at the World Aquatics Championships in Budapest, Hungary, her coach noticed something was wrong: Alvarez had drowned at the bottom of the pool.
Andrea Fuentes immediately dived, dragging Alvarez to the surface, where they were helped by another person, according to published reports.
Alvarez fainted.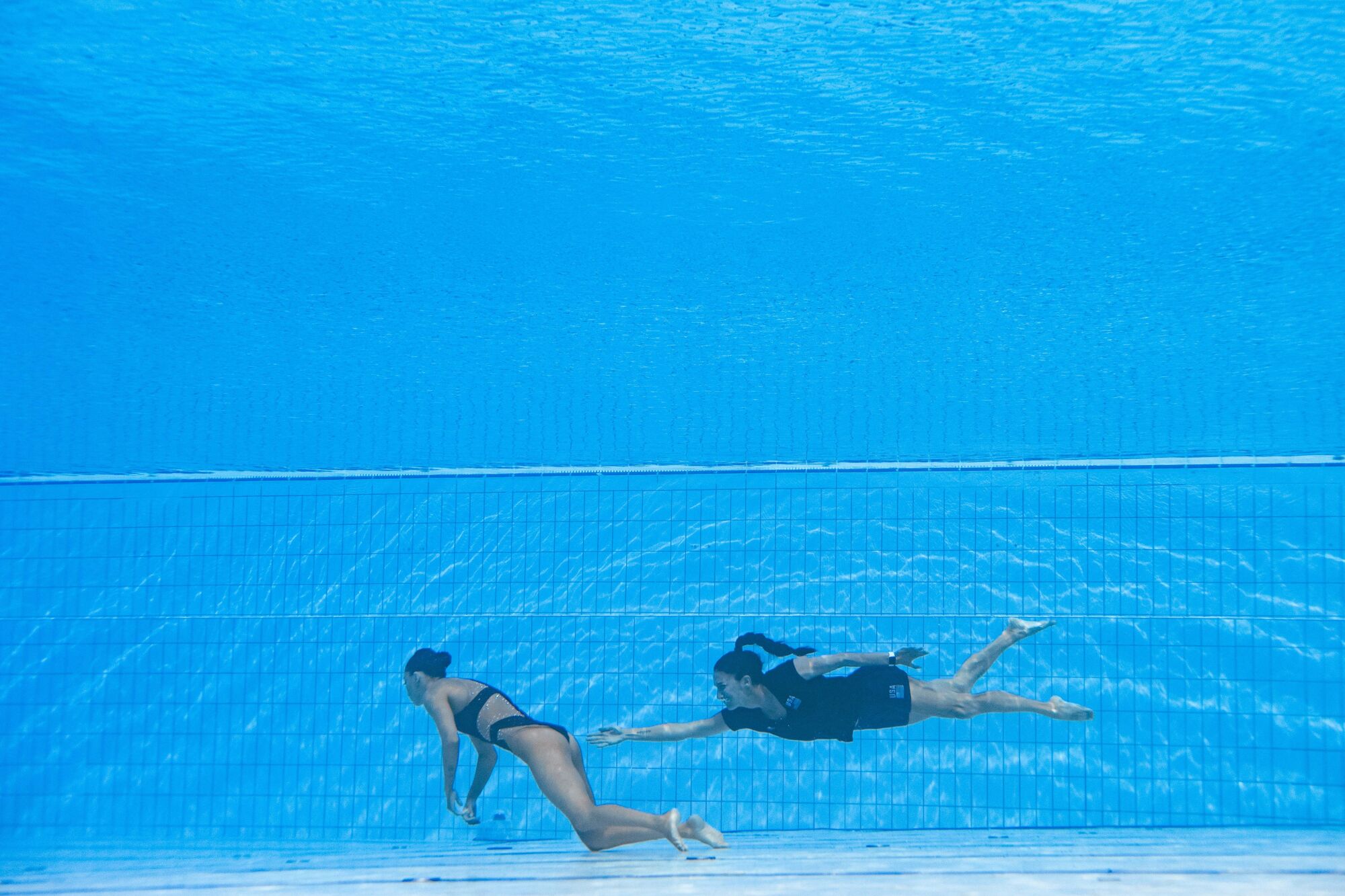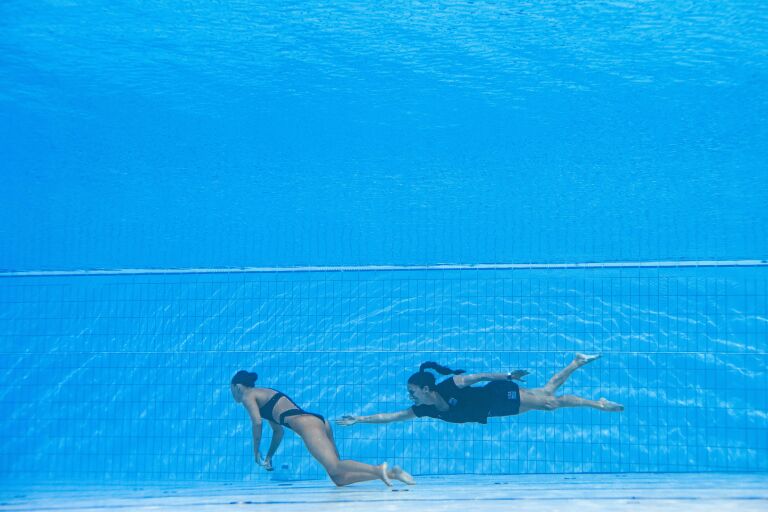 In the dramatic photos taken by AFP, Fuentes can be seen underwater reaching Alvarez, who was floating with her arms down near the bottom of the pond.
The images show Fuentes kicking towards the surface with Alvarez – who was visibly unconscious – in the clouds. Topside, an unknown man helped them.
"Anita has been evaluated by medical staff and will continue to be monitored," USA Artistic Swimming said in a statement posted Thursday on Instagram. "She feels so much better and is using the day to rest."