Wwhen his leading man asked Park Chan-wook to describe his role in the director's latest film, the noir romance Decision to leavePark told him the character was the kind of reverent police officer who "doesn't carry a gun, but he carries wet wipes".
Park recalls this over Zoom with a sly smile; laughs his interpreter. The director, known for Old boy and The maid, is at the Toronto Film Festival to promote Decision to Leave, which tells the story of a mild-mannered detective (played by Park Hae-il) who gets dangerously close to the prime suspect in a murder case. "It's really nice to be able to go back to the cinemas," he says of the return of personal events (he will attend the London Film Festival this month). "I think I had taken for granted being able to show my films in front of a wider audience, how valuable that experience was, before the pandemic. But now I know."
The idea for his new film came from police mystery novels. Park noted that their protagonists were "quite violent, very macho, some of their signatures are swearing or chain smoking". He became interested in the Martin Beck series of 1960s Swedish detective novels, which presented a gentler model of detective: Beck "has a very strong sense of calling, he has his own principles". And so Decision to Leaves' wet-wipe-carrying Hae-jun (who, by the way, is trying to quit smoking, at the request of his wife) is almost "too polite and too kind: he's outside the category of the macho detective" .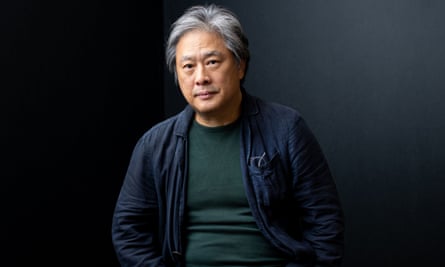 This emphasis on restraint may surprise fans of Park's previous work. The director is credited with bringing Korean cinema to global attention in the 2000s with a trio of stylish and gentle films about revenge, where brutal psychological trials are combined with maximalist violence. A man is tied up and left to drown in a river bed Sympathy for Mr. Vengeance. In Oldboy, a prisoner fights his way through a crowd in a darkened hallway, armed only with a hammer, blood trickling down his throat. IN Lady Vengeancea group of parents take knives and axes to the serial killer who murdered their children.
Park has also never shied away from showing sex on screen. The Handmaiden, a 2016 love story between a sequestered Japanese heiress and a wife posing as her maid in 1930s colonial Korea, is filled with lush erotic details, from the material splendor of the Japanese mansion to the budding romance between the women.
When it premiered at Cannes this year, Decision to Leave Park took home an award for Best Director; it also brought questions as to why the film contained neither sex nor violence. "My two protagonists in Decision to Leave are quite bad at being honest with their true feelings," says Park. "They sometimes refrain from expressing what is happening inside them, or sometimes they say something else, something opposite to what they actually feel." And then the audience will have to watch and enjoy "all the little nuances and the little changes that happen to their faces and their gestures".
"To do that, I had to make sure that there is not too much stimulation around what we see. I tried to make sure that nothing too strong would overshadow or drown out anything that I'm trying to convey." He describes some examples that I noticed—a close-up of a pair of handcuffed hands closing on another—and others that I didn't: the breathing of the two main characters moving in sync.
Decision to Leave is a slow-burner of a film, full of twists and turns; The park's subtle details reward careful—and perhaps even multiple—viewings. At the heart of the mystery is Seo-rae (played by Tang Wei), the murder victim's wife and an immigrant with a checkered past.
"The biggest goal for me and my co-author [Jeong Seo-kyeong] really had to go beyond the stereotype of film noir women," he says of Seo-rae, who is neither a flawless Madonna nor a femme fatale. The film adopts some genre tropes and then plays with them. We see Hae-jun stake out Seo-rae's apartment at night and notice her penchant for eating ice cream for dinner; the voyeuristic man observes his alluring, oblivious target from a distance. Then Seo-rae starts seeing him back, triggering a game of intrigue.
Park also plays with the idea of ​​failure. The solution of a mystery does not always lead to the resolution of a conflict, he says. For all the differences between Park's new films and his 2000s Vengeance trilogy, they all take on a genre that usually tingles satisfaction of some kind—whether it's solving a crime or dishing out a long-awaited stroke of justice— and then frustrate that liberation. Discoveries of the truth leave his characters haunted by several questions; revenge doesn't feel sweet but leaves a hollow and aching with guilt.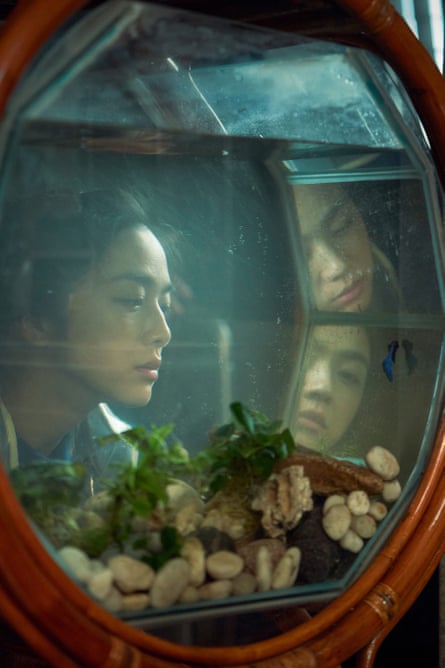 Park, who studied philosophy at university and originally wanted to be an art critic, is gracious and thoughtful in interviews. He has been asked about his depictions of violence throughout his career. What does he make of our current moment, when anger has exploded once again in public life, noticeably through movements seeking revenge on a perceived coincidental other: immigrants, refugees, feminists?
"If you look at history, it's been quite common for politicians to exploit people's hatred of others," he says. "All my revenge films are basically about how futile it is to lash out at people and there's nothing to be gained from an act of revenge. Sympathy for Mr Vengeance deals with the conflict between classes, and although none of my films talk about the subject of anger or hatred towards women which exists in our society, it is important for us to accept that we have this disease, we have to look at it properly and it is the only way we can get a solution." Filmmaking, he says, can help us confront what needs to be confronted; stories on screen can spark discussions in real life: "That's the power of art."
Decision to Leaves' global release is still rolling out – it will be South Korea's entry for best international feature at next year's Oscars – but Park is already working on many new projects, including an HBO adaptation of Viet Thanh Nguyen's Vietnam War novel The Sympathiser, as well as a western and a science fiction film. He credits streaming platforms for the recent explosion of global interest in Korean culture; "opposition to subtitling has dropped quite a bit". The current generation of leading directors, such as Parasite's Bong Joon-ho and Squid Game creator Hwang Dong-hyuk, were at university during South Korea's struggle for democracy in the 80s. Park points to this as a factor behind the Nation's reputation for producing works highly attuned to issues of social class and political struggle.
While it's tempting to tell the story of Park's career as one that began with a fascination with violence in his youth to one that has now embraced romance and restraint, Park isn't done with revenge just yet. He plans to remake the 2005 French film The Axe, based on a novel about a middle-aged man who loses his office job and becomes a serial killer. When I ask him what else he wants to research on the subject, he laughs. "It's too early for me to say because I haven't worked on the projects you're referring to, so I haven't actually thought about it."
His creative process is far less methodical. "When I make a film, even when I write the script, I don't know what film I'm making. I just tell the story that I feel will be entertaining and fun for the audience." It's only when he starts the editing process that he realizes, "Oh, this is what I'm trying to say." Camera angles, images, lines in the script all seem to come together in the end, he says, "as if I planned everything from the beginning … It's quite amazing how the creator's subconscious works. "
Decision to Leave is in cinemas from October 21, with a nationwide inspection from 15 October.