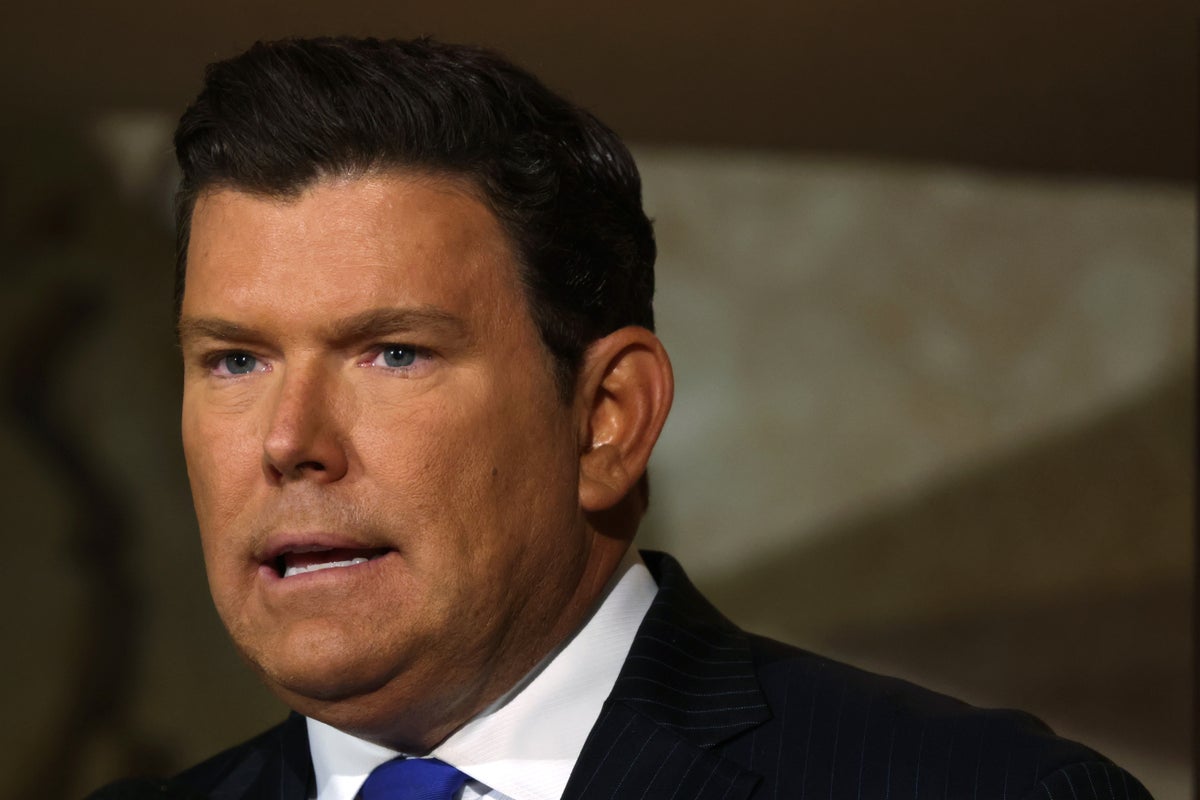 A senior broadcaster for Fox News, a longtime supporter of Donald Trump, described Cassidy Hutchinson's testimony before the January 6 panel as "amazing" and "convincing."
After Ms. Hutchinson spoke to the panel and outlined a series of incredible moments she was told about the events of January 6, some of which she witnessed herself, Brett Beyer told Fox News viewers that her appearance was notable for many reasons.
"This testimony is amazing first and foremost because we have not heard this. Second, it is convincing because of its closeness to power," he said of Tuesday's hearing.
"All these people [were] Talk to her directly. I think, as we've seen before, it's a methodology."
The commission said Rudy Giuliani and Mark Meadows were "wanted for a presidential pardon" after January 6
Beyer said some caveats should add to the appearance of Ms. Hutchinson, 26, who was a special executive assistant to Trump's chief of staff, Mark Meadows. He said that no member of the committee was "stepping back" or trying to find loopholes in her story.
"But that leads to January 6th, the worry that it might become 'real, real bad' in the earlier days, the worry that the proud boys and department keepers will be there, the worry that there will be guns in the mall," said Bayer, senior political broadcaster at Canal Bayer. Fox News, which chose not to air many of the hearings until Tuesday, then reported on the radio that they had seen weapons, an AR-15 and others.
"Then the testimony that the chief was really worried about the crowd [not being] Entry is allowed through magnetometers. He wanted the crowd to be bigger and more powerful, and he was quoted as saying "I don't care if they have weapons. They are not here to hurt me. Take the Eving Cups away. Let my people walk to the Capitol from here. Let the people in. Take the path of the madmen."
He added, "Listen, it's all live. So it's from listening to it. That's why it's so compelling."