Air raid sirens sound across Ukraine as the country is rocked by missile strikes for the second day in a row following an attack on the Kerch bridge to Crimea.
According to local news media, air raid alerts sound in Ukraine's capital Kiev, and in Sumy, Kharkivska, Poltava, Dnipropetrovsk, Zaporizhzhia, Luhansk, Donetsk, Vinnytsia, Mykolaivska, Odesa, Chernihivska, Zhytomyrska, Cherkasy, Khmelnytskyi, Chernivya Lvivska, Khmelnytskij, Zakarpattia, Rivne, Ivano -Frankivsk and Kherson regions.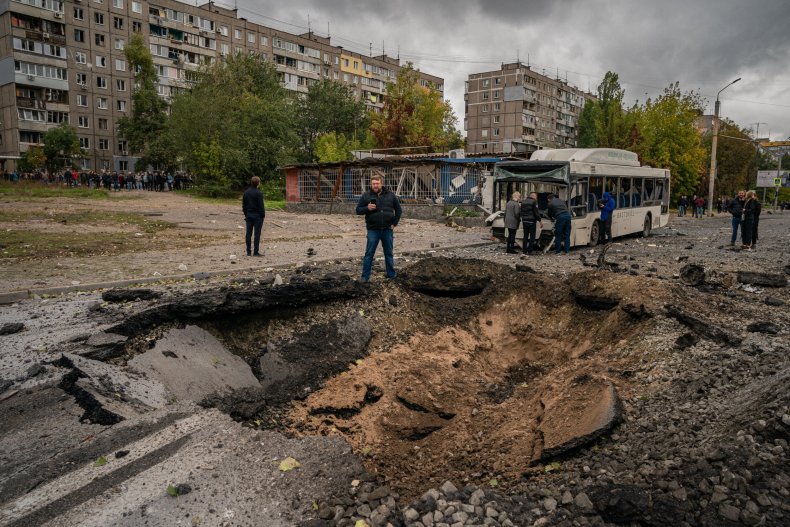 This comes after Russian strikes on Monday morning killed at least 19 people and injured 105, which also disrupted electricity in several regions.
Russian President Vladimir Putin said the attacks were in retaliation for an explosion on a key bridge to the annexed Crimean peninsula. Kiev has not claimed responsibility for the attack.
On Tuesday, fresh explosions were reported in several regions, including Zaporizhzhia, Mykolaivska, Odesa and Vinnytsia.
Newsweek has contacted the Russian Foreign Ministry for comment.
This is a developing story and will be updated as additional information becomes available.